So?  What's shakin'?  Feels like it has been another long week, but a very productive week where I managed to get all of my 'must-do' tasks DONE!  Cannot say the same for last week when I failed to get my 'Big 3' tasks completed.  The punishment?  Gluten free for two weeks.
Last Friday was a pretty hungry day since we really don't have much gluten-free anything in the house.  But we got shopping on Saturday and have created a few concoctions that will definitely stay in the rotation.  The stand out?  Spaghetti Squash, Ground Turkey and pasta sauce.
Here's the recipe…
Cook a spaghetti squash
Brown a pound or so of ground turkey
Heat up some pasta sauce
Put it all together in a bowl
Top with a little parmesan
Eat it up YUM!
Random #1 – if you do not know what Songza.com is (hint: it is an app/website) then you better get on that, unless of course you love just listening to your same, same, same playlists over and over again.
Random #2 – there is pretty much nothing you can eat at Starbucks that is gluten free (yes, I know you can always throw the bread stuff away).
Random #3 – speaking of Starbucks, was in the new-ish Byron location last night for the first time – easily one of the nicest Sbucks I have ever been in.  Check it out.
Random #4 – purchased the my first Christmas present this week (not it wasn't for me) – thinking I am ahead of schedule.
What I am reading now…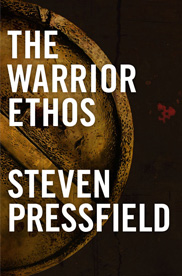 Smashed through the Warrior Ethos by Steven Pressfield – it was a quick read and well worth reading.  My Grampa used to say 'children need to learn to suffer' – this is sort of the Spartan version of that, but I liked the message.
Now on to Admired: 21 Ways to Double Your Value by Mark Thompson & Bonita Thompson – it is a good book that applies not only to business, but also to relationships.  So far the theme is to find out what it important to the important people around you (employee, boss, friend, spouse, family) and let that help steer your interactions, rather that your own interpretation of what is important to them – make sense?
Random Pic (another no brainer)…
Song I cannot stop listening to…
I wouldn't say that I 'can't stop listening' to this one – BUT it is NEW U2 – so I have given it a couple of listens.  Is it their greatest work?  Gonna say 'nope' – but it is good and it is in support of a film that I cannot wait to see on Nelson Mandela so give it a listen…
If you don't see it in the player above, click this link
http://youtu.be/XC3ahd6Di3M
 That's it, that's all – I'm out.
Cheers,
M
69-Days 'til Sochi 🙂